My new book is now available as a Kindle ebook via the Amazon on-line store.  Readable on any device (iOS, Mac, Android, Windows) using the Kindle app (free).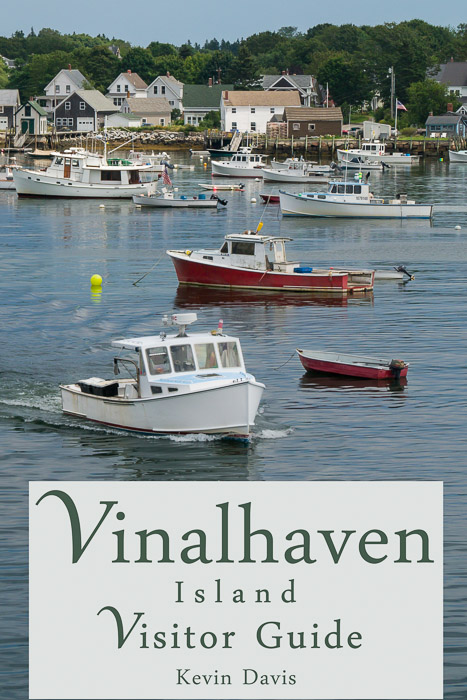 Link to the book on Amazon.com (US):
See Vinalhaven Island Visitor Guide … at Amazon.com
This is Maine, not Miami.  On Vinalhaven, you won't find loud night clubs or crowded marinas jammed with pleasure boats. You will find miles of walking trails and superb waters for paddling kayaks.
The book includes roughly 22 color photographs.  The only "manipulated" image is on the cover, shown here.  I nudged the foreground boat just a tiny little bit in order to make more room for the title box.
Honestly, I had thought this would be finalized a month or two ago, but … life happens.  And then there were a few final edits, including a couple tweaks to the island map.  An interactive map would be nice, but current e-reader devices don't support that functionality (yet).