In some parts of the world, the weather is known to change quickly and people often say: If you don't like the weather … wait a few minutes.  With regard to outdoor photography, the same thing can often be said about the quality of the light:  if you don't like the light … wait a few minutes.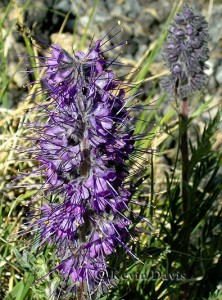 Case in point, the attached photos of Purple Fringe.  The first shot was captured in open sun near mid day.  Bright light like this causes not just shadows, but hard-edged shadows (transition from light to shadow is crisp rather than soft).  This is sometimes refered to as hard light.
For the second image, I simply waited for clouds to obscure the sun, resulting in soft light.  This eliminates the harsh shadows, but the image looses overal contrast. 
Keep in mind that light can change quickly and can greatly impact the mood of an image.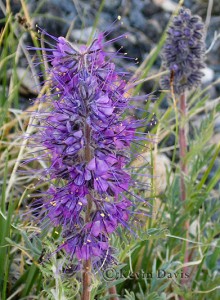 The second image here was captured 3 minutes after the first image.
Typically, I prefer soft light or side light.  I prefer the second image.  (Many outdoor photographers will tell you that mid-day hard light is "bad light".)
However, both images suffer from cluttered background of grasses.  Perhaps I was so enamored with this amazing flower that I did not pay attention to the background.  I don't recall.  A lower camera angle might have helped eliminate the grasses from the photo, but likely not enough. Perhaps the only recourse here is to walk away from this plant and find a different Purble Fringe with less grass nearby.